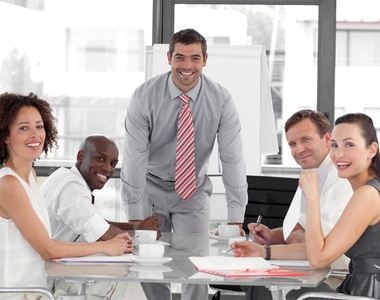 Abermals startet das ISE den Lehrgang Wirtschaftsenglisch mit LCCI Zertifizierung, der im Zeitraum vom 15.10.2012 bis zum 17.04.2013 beim ISE Sprach- und Berufsbildungszentrum in Amberg stattfindet. Plätze sind noch frei! Mit diesem Lehrgang können Sie das international anerkannte Zertifikat der London Chamber of Commerce and Industry (IHK London) erwerben, dass allgemein in der Wirtschaft anerkannt und gewürdigt wird.
Die Weltsprache Englisch wird im beruflichen Alltag immer wichtiger, wozu sicherlich die zunehmende Globalisierung weiter beitragen wird. Steigern Sie Ihre Chancen auf dem Arbeitsmarkt und zugleich Ihre Sprachkompetenzen in der englischen Sprache, indem Sie fundierte Englischkenntnisse im Lehrgang erwerben und durch ein Zertifikat nachweisen.
Weitere Informationen zum Lehrgang finden siche auch hier.
Sollten Sie Interesse an diesem Kurs haben, zögern Sie bitte nicht, bei uns anzurufen:
Tel. 09621/7868-0 (Schloßgraben 2, 92224 Amberg) oder
Tel. 09621/9160860-0 (Kaiser-Ludwig-Ring 9, 92224 Amberg).
Soweit Sie sich persönlich beraten lassen möchten, genügt ein kurzer Anruf zur Vereinbarung eines Termins.